Adrian Acevedo
Youth Ministry Coordinator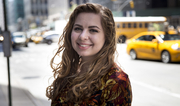 Adrian Acevedo has lived in NYC her whole life: she was born in Washington Heights, grew up in Harlem and currently living in Astoria. After attending college at the University of Delaware, Adrian moved back to the city and started attending Redeemer. She first worked as the Children's Ministry Intern and has been in her current role as the Youth Ministry Coordinator since September 2015.
In her role, Adrian supports the Youth Ministry Director in event planning and communications. She also recruits and communicates with the volunteer youth leaders that help run youth group at W83 on Friday evenings, and assists in building mentor relationships with middle and high school students. Her favorite part of the job has been the kids she gets to work with. "It's a privilege to get to know them and walk with them through whatever they're going through," she says.
Robert Alemany
Operations Manager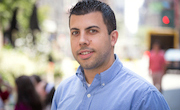 Even though Robert Alemany grew up in the Bronx and is a longtime resident of Astoria, Queens, he loves country music and NASCAR: "I know, I know, I'm so southern for a city kid," he says. He and his wife, Juliana, married after only knowing each other for two months — and after Robert attempted to teach himself Portuguese in order to impress her (she's from Brazil). "I got so good at it that I would eventually serve as a Portuguese translator for a NYC nonprofit and the Brazilian Ministry of Education," he says. Their son, Jason, was born in 2009 and is obsessed with sports and the cookies after the 5 p.m. worship service.
Robert has a B.A. in social sciences from the City College of New York, an M.B.A. from Texas A&M University and is completing his M.S. in Information Technology and Data Analytics at Southern New Hampshire University. He's worked in the education sector and operations management.
As our Director of Facilities and Operations, Robert oversees Sunday services, the W83 Ministry Center and manages our operations staff. "The West Side congregation is the congregation that my family is a part of," says Robert. "There is nothing better than being able to serve my home congregation and reciprocate the love that was, and is, continually shown to us."
Danielle Allan
Communications Manager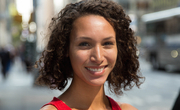 Danielle Allan was born in Oakland, CA but spent the formative years of her life in Ashland, OH. Here is where God really grabbed a hold of her heart and where she met her husband, Jon, in high school. She earned her B.A. in Graphic Design and worked as a Leasing Consultant at an apartment complex in Columbus, OH before moving out to the city in 2015.
In her role, Danielle is responsible for overseeing all communications to the West Side congregation and encouraging everyone to participate in seeing the gospel take root on the Upper West Side. She also supports Senior Pastor David Bisgrove and Executive Pastor Drew Field as well as the West Side team.
In her spare time, Danielle enjoys reading, catching up with friends over games or food, exploring new places with her husband and doting on her nieces whenever she gets the opportunity (which is not often enough).
David Bisgrove
Senior Pastor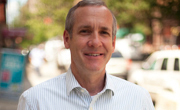 David Bisgrove grew up in New Jersey and moved to New York City for graduate school in 1986. He started attending Redeemer in 1989 and became a founding elder and trustee. David and his wife, Alice, met at a Community Group Sunday Brunch through mutual friends. They now live on the UWS with their daughters, Mary Claire and Charlotte.
David took seven years of classical trombone and five years of classical piano lessons. He also sang a solo in the earliest days of Redeemer, long before YouTube!
David has a M.B.A. and Master's in Public Health from Columbia University and previously worked in healthcare finance and administration. He began working at Redeemer as the director of finance and operations in 1998, while also pursuing his M.Div. from Westminster Theological Seminary. He was ordained in 2005 as an assistant pastor who oversaw worship and evangelism, counseling, stewardship and family ministries. Now as Senior Pastor of the West Side congregation, David loves standing at the door on Sundays talking to people on their way in and out of worship. He's a big fan of golf (when he can make it out of the city) and of going on family bike rides to Pier I along the Hudson. And you might also find him at Joe's Coffee on Columbus Ave.
Julia Boyes
Elementary Coordinator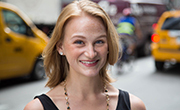 Julia Boyes became the Elementary Coordinator and Curriculum Specialist on the West Side in 2019, but has been involved at Redeemer since moving to NYC in 2012, most recently as the Preschool Coordinator. "I feel so grateful to have found community here," she said. "My sisters in Christ and serving the children make life in NYC so wonderful!"
Originally from Kansas, Julia received her Bachelor of the Fine Arts from UNC School of the Arts. Prior to working at Redeemer, Julia worked at Gibney Dance Center and Lincoln Center Education, as well as in various NY theatres. She also has experience working with children and adults who have special needs. "Creating a flourishing special needs ministry is definitely on my bucket list," Julia says enthusiastically. "Every person is made in God's image, and every church should be a reflection of that!"
When not at work, Julia can be found talking on the phone with her family, eating ice cream, performing, or playing with her two cats: Butter and Olive.

Alan Charnock
Faith & Work Intern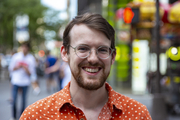 Originally from Texas, Alan Charnock moved to New York City in 2011 with some friends in pursuit of theatre. "We wrote some plays, started a theatre group, and some of us worked off-Broadway." Though most of them have moved on to other things, theatre is still a big part of their lives. Alan attended the University of Dallas and received a Bachelor of Arts in Drama and English and received a Master of Arts in Biblical Studies from Reformed Theological Seminary.
Alan joined the West Side team in July 2019 as a Faith & Work Intern. In his role, he helps facilitate the Gotham program on the West Side, as well as contribute to other Faith & Work classes, programs, and general pastoral care.
When he's not putting in work at the office, he can be found gardening in the backyard or reading books while drinking a cup of coffee. Alan also enjoys spending time with his wife and kids walking up and down Amsterdam Avenue, browsing at Westsider Books, and walking through Central Park to Belvedere Castle, where he proposed to his wife.
Ryan Christoffel
Community Group Intern
As the second oldest of nine children, Ryan Christoffel was born and raised in Dallas, TX. He attended Moody Bible Institute for his undergraduate degree, and just started a Masters program at Reformed Theological Seminary in NYC. "I came to NYC in part because I love the city - its diversity, its grandeur, and the ability to walk or take public transportation everywhere are all really appealing to me," Ryan says. "But more important than that, I came because I truly believed God was calling me here, to set down roots and love and serve the people here."
Ryan started working with Redeemer West Side in July 2019 as one of our Community Group Interns. In his role, he helps coordinate Community Groups, including beta groups that get started each fall. He also assists in planning church initiatives geared toward singles as well as writing weekly CG guides.
In his spare time, you may find Ryan and his wife, Jess, walking through Central Park enjoying a cup of coffee. He also enjoys playing board games, watching TV, and staying up to date on all things Apple-related.
AmberRose Dische
Youth Ministry Intern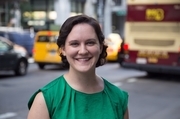 AmberRose Dische joined the West Side staff as the Youth Ministry Intern in September 2017. She helps lead and coordinate games and worship for the Friday night Youth Group meetings. She also plans special events such as movie nights and concert outings.
AmberRose earned her Master of Music Vocal Performance from Mannes, the New School for Music, in NYC. She can be found working at W83 Ministry Center on Sundays either singing or working with the ushers.
She enjoys spending her free time lounging in a rocking chair with a coffee and a book. Offer her some chocolate and she likely won't refuse. AmberRose also loves spending time in a theater, concert hall, church or getting lost in a library or museum. Her favorite boutique on the UWS? Magpie. "It's hard for me to go in there without coming back out with something or several somethings!"
Laura Einhorn
Children's Ministry Director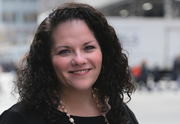 After living in Utah, California and Texas, Laura Einhorn moved to the city with her husband, Steven, in 2007. "We thought we would only stay for about a year, but now I can't imagine leaving the neighborhood I've called home for over a decade." She may be a New York transplant but her daughters were born here on the Upper West Side.
Laura earned her Bachelor's Degree from California State Polytechnic University, Pomona, and an MBA from the State University of New York at Oswego. She's worked in many industries, including management at a large public university and a global advertising agency. Most recently she was the Director of Operations at an IT support company. "Ever since I became a Christian at 14 years old, I've served in various teaching and leadership positions in children's, youth, and womens ministries.
Laura joined the Redeemer West Side staff in January 2019 as the Children's Ministry Director. "I love being part of a team committed to the Gospel and Gospel-ministry in NYC," she says. "I get to be a part of the amazing children's ministry team that is responsible for the children's classes on Sundays, KCG, Vacation Bible School, as well as various events throughout the year." Her favorite part is getting to know the children and their families.
In her spare time, Laura loves listening to music. "One day I may may stream an opera, and the next day I may listen to 80s music, classic hymns or CCM from the 90s." However, most days, she and her family are listening to Tobymac (her daughters favorite) and their VBS playlist at least once per day. Her family also loves to wander around NYC, especially Central Park and various smaller parks and playgrounds across the city.
Andrew Field
Executive Pastor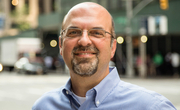 Andrew Field was a founding member of Redeemer in 1989, and joined the pastoral staff in 1995. After five years, he and his family moved to California to plant a church in Silicon Valley, where he and his wife, Donna, raised four children: Timothy, Sarah, Elizabeth and James.
Drew returned to New York City in July 2016 with Donna and their youngest child, James, after serving as executive pastor at Trinity Presbyterian Church in Charlottesville, Virginia.
As Executive Pastor of Redeemer West Side, Drew supports and guides the West Side staff to help all of the ministries thrive, including the new sites launched over the next decade. "You should see me on Sundays and also behind the scenes," Drew says, "as an advisor, coach and champion for our great leaders."
Susana Gough
Community Group Manager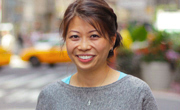 Susana Gough is a true New Yorker — she was born and raised in Chinatown by first generation, working-class immigrants. She grew up non-Christian and accepted the Lord during her last semester of high school. Susana lives in Hell's Kitchen with her husband Jonathan and their children Timmy, Emerie and Tommy. She enjoys cooking for others, grocery shopping in foreign countries, checking out free summer events in NYC, and taking long, 8-mile walks through the city.
Susana's background is in cognitive psychology and education and she previously worked for Herald Youth Center. She's attended Redeemer since 2003 and came on staff in 2005. Now as our Community Group Manager, she provides administrative support for the CG Team and CG leaders, as well as help connect congregants into community groups. "I mind the nitty-gritties so that the vision and ideas of our staff and lay leaders can come to fruition and flourish," says Susana.
Nicole Harris
Sunday Worship Volunteer Teams Manager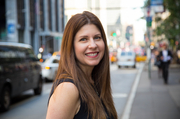 Nicole Harris grew up in San Dimas, California: "Home to Bill and Ted's Excellent Adventure. Am I dating myself?" she says. While in college, Nicole took a radio internship and became hooked on the business side of the industry. She moved to NYC with a job in a management company and has been freelancing in music production ever since. Nicole has lived in New York a total of eight years, though she left the city for a while before coming back five years ago.
As our Worship and Volunteer Coordinator, Nicole supports both our Music Director and our Operations Manager. You can find Nicole helping with payroll and interoffice communications, while also organizing music forums for professional and student congregants and keeping things running smoothly for the volunteers and operation staff at our Sunday services. "I love being able to support a church that has been such a blessing to me," says Nicole. "NYC is so amazing and full of wonderful distractions. Redeemer's teachings make it feasible for me to live in such a stimulating city while keeping my sensibilities and heart based in Christ."
Shirley Hyun
Youth Ministry Director
Shirley was born and raised in New York and, in fact, is the first person in her entire extended family to be born in the USA. She received a BA in psychology from Northwestern University, an MA in Intercultural Studies from Alliance Theological Seminary and an MBA from Yale School of Management. After many years of running a small business, Shirley returned to her roots in ministry, which includes serving as the youth pastor for two churches in Queens, NY and coordinating programs for youth and young adults with Youth With A Mission.
As the Youth Ministry Director, Shirley oversees Redeemer's youth ministry as it endeavors to build a gospel-centered, loving community where youth can grow in their faith and identity in Christ. This includes providing pastoral care, discipleship, mentoring and support to the youth, volunteers and youth ministry staff.
Besides spending time with youth, Shirley enjoys a good workout and the great outdoors, watching plays and musicals, and winning the Shakespeare in the Park lottery or any other full-view, theater tickets. She's also a big fan of NPR's Sunday Puzzle and NYC's public libraries. She can bake a mean cake, can't resist a good dance beat and is unashamed to say that she loves a good pun.
Tom Jennings
Music Director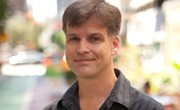 Tom Jennings is originally from Roanoke, Va., but has been in New York City since 1989. He and his wife, Michelle, were married in 1988 and have two children, Daniel and Leah. Tom often plays basketball with his kids at the courts along 76th street in Riverside Park. And he loves eating at La Boite en Bois and at Big Nick's.
Tom came on staff with Redeemer in 1995. He has a doctorate in music in classical piano from Manhattan School of Music and has taught at Concordia College and Brooklyn Conservatory. As the Music Director, Tom plans the three weekly West Side worship services. "When discussing church music, I often refer to Psalm 33:3, which instructs us to make our musical offerings new, skillful and joyful, and to 1 Corinthians 14:15, which tells us to engage both the intellect and the spirit in our music," says Tom. He also works in community building and mercy ministry alongside professional musicians and conservatory students. He and Michelle have led or hosted a musicians' Community Group in their home for almost 20 years.
Joel Kady
Director of Content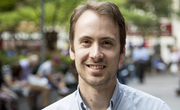 Joel grew up in the Pacific Northwest, and met his wife, Caitlyn, while working in Dubai. They have four children, Jacqueline, Gavriel, Ezekiel and Nicholas who love playing at Fort Tryon Park. They moved to the city in 2015 to settle down long term and for Joel to join the inaugural class of Reformed Theological Seminary's NYC campus. Joel has a background in business analysis and research computing.
As a Community Group Director, Joel helps connect people on the West Side to community life, supports group leaders, creates curriculum and teaches classes. Joel is eager to continue nurturing pastoral skills and learning about this great city and its people. He has a special interest in how the biblical prophets communicated with those outside their faith community and looks forward to applying lessons from them to his own ministry in the city.
Areo Keller
Preschool Coordinator
Areo Keller, named after REO Speedwagon, grew up in Pittsburgh, PA. She moved to the city in April 2018 and settled into the West Side neighborhood.
She previously taught Preschool and Kindergarten on Sundays, and she was officially hired on to the West Side team as Preschool Coordinator in September 2019. In her role, she writes lessons, coordinates volunteers, and teaches children aged 3-5 (Preschool and Pre-K). "Nothing can compare to the absolute joy I feel when I can share God's love with kids and show them love by 'doing,'" she says. "I love their humor, goofiness, creativity, and curiosity. Their truly child-like faith inspires me to pursue that kind of relationship with my divine and loving Creator."
Areo has a BFA in Musical Theatre from The University of Cincinnati College-Conservatory of Music. In her free time, you can find her performing, running in NYC parks, doing yoga, writing, or cooking gluten-free. She volunteers her time with the West Side Youth Ministry and also works with Pure Creative Arts (non-profit arts outreach organization) which uses arts outreach and mentorship as a vessel to inspire young people to recognize and embrace their identities in Christ.
Karen Markham
Education Manager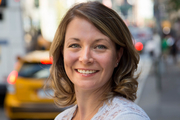 Karen Markham joined the West Side staff in August 2016 as Education Manager. She coordinates logistics and executes plans for public discipleship, and oversees membership on the West Side.
"I'll guide you through the membership process or be the point person for West Side classes," she says.
Karen earned her B.A. in Theatre, specializing in theatre management, at Vanderbilt, and has worked in hospitality and most recently as the operations manager at a tech company. When she first moved to the city, she worked at The Gin Mill — right around the corner from W83 — where she met her husband, Michael. "Great story of God's will at work," she says. "And the rest is history." Karen and Michael live right at the top of Central Park with their three children, Claire, Henry and John.
Bijan Mirtolooi
Associate Pastor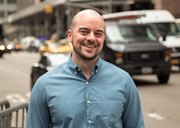 Bijan Mirtolooi's name is Persian, but he was born right here on the UWS of Manhattan. His family moved to California when he was two years old, but after high school he moved back to the Northeast. Bijan previously worked as the college ministry director of a church in New Jersey.
Bijan came on staff at Redeemer in 2009 and has worked in youth ministry and on the WS Community Group staff. He earned an M.Div from Westminster Theological Seminary, a Th.M from Princeton Theological Seminary, and is currently a D.Min candidate at Fuller Theological Seminary.
In his role as Assistant Pastor, Bijan oversees the West Side congregation's initiatives in community formation, discipleship and equipping. This includes providing oversight for the community group staff, pastoral care, and developing content and teaching classes that aim to help West Siders understand and experience the implications of the gospel for all areas of their life.
"Loving books, I always enjoy browsing at Book Culture on Columbus Ave.," says Bijan. "I do lots of reading for work. But leisure-time reading usually includes biographies and narrative non-fiction." He lives with his wife, Michelle, on the Upper West Side.
Joseph Moon
Youth Ministry Manager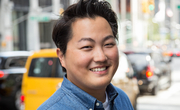 Joe Moon was raised in Brooklyn, NY. He earned his B.A. at Stony Brook University and his M.Div at Westminster Theological Seminary in Philadelphia. Recently newlywed, he and his wife Kirsty live on the Upper West Side. As Assistant Pastor and Youth Ministry Manager, Joe's hope is for every family on the Upper West Side to experience the joy, peace, and safety of the gospel.
Joe enjoys watching the Yankees and Patriots win, visiting his nieces, and, as the model husband, loves to cook and clean. On his day off you can expect him to be taking naps, catching up on the New York Times, and dreaming of moving into a bigger apartment. He is slowly gaining an interest in theatre and the arts because of his wife's involvement, and because she said so.
Ronalda Nicholas
Nursery Coordinator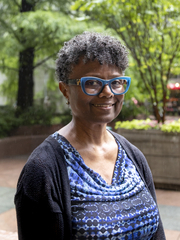 Ronalda was born and raised in Philadelphia, PA. She moved to Manhattan in 1971 to pursue her B.A. in theatre from Finch College. After graduating from Finch, she moved to California and attended the American Conservatory Theatre in San Francisco, became Miss Black America of Los Angeles and California, and then went on to complete her M.F.A. in acting at UCLA. She returned to New York and completed her Master's and Doctorate in Performance Studies from NYU. She has taught ESL at Baruch College using drama to teach English and was an adjunct professor of Public Speaking at Nyack College, King's College, and Gordon College.
Over the years, she has enjoyed working with, teaching, and caring for kids from infancy to adolescence in summer camps, VBS, and drama programs. She implemented and directed the first stage performance with kids at IS89 in New York and the first Popcorn Puppet Festival in Tribeca's Washington Market Park as co-director of special events on the Park Board. She has a passion for ministry and completed her Master's of Christian Ministry at Gordon-Conwell Theological Seminary. When her pastor, evangelist, and missionary grandfather asked her as a young adult what she wanted to do in life, she replied "something to do with theatre and the Bible." She truly loves integrating theatre and theology to communicate the gospel of Christ and his love.
Ronalda first served with the West Side Children's team on the nursery staff in February 2018. She officially joined the West Side staff in May 2019 as our new Nursery Coordinator. "I love caring for our children, parents, and staff as well as sharing the love of Jesus with them," she says. "It's exciting to serve with people that have the same passion. They not only love Jesus, but express that love by loving one another!"
She has one adult son and a grand kitty. She enjoys going to the theatre, walking by the river, good vegan food, and spending time with her new 3-year-old Chihuahua, Peanut.
Milla Nieminen
Senior Director for Faith and Work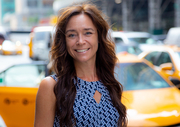 Originally from Finland, and after living in ten different countries, Milla Nieminen joined the West Side staff in August 2018. She received her Master of Science in Economic and Business Administration from Aalto University School of Business?ESCP Europe and spent 12 years in global sales and marketing and strategy roles in the technology industry. Milla also received a Master in Science in Marriage and Family Therapy from Fuller Theological Seminary and was in ministry work in a church setting in Los Angeles for six years before moving to New York City. Hebrews 11:8, where it talks about Abraham and how by faith he "obeyed and went, even though he did not know where he was going," has become her slogan for life. "Following Jesus is the biggest adventure ever," she says. "I'm excited to see what He has for me here in New York."
In her role as Community Group Director, Milla focuses on pastoral care, discipleships and raising new leaders. She is also Faith & Work lead for the West Side. Her passion is for people. "I spend my days loving and guiding people through ups and downs of life's journey and helping them see how unique they are and how important their contribution is to the world around them."
Milla enjoys fitness classes such as pilates and barre, loves hiking and walks on the beach. Irving Farm and Joe Coffee are quickly become favorite coffee spots on the Upper West Side. Her favorite way to spend an evening is "around delicious food, great wine and good conversation."
Ellen Boker
Director for Pastoral Counseling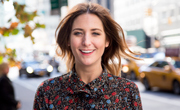 A native of the deep south, Ellen moved to NYC in 2014. She received her undergraduate degree in History from Mississippi College and received her masters in Marriage and Family Therapy (MFT) from Trevecca Nazarene University in Nashville. Before moving to New York City she worked in full time ministry for 15 years in various church and ministry settings. Ellen joined the West Side staff in December 2016 as Community Group Director. Previously, she worked with Community Groups at Redeemer Downtown as well as a counselor at Redeemer Counseling Services.

In her role as Director of Pastoral Counseling, Ellen provides oversight, support, and pastoral care for the community groups and women's groups. She is a natural counselor, empathizer, and fun-maker and she enjoys walking with people thorough all seasons of life.

In her free time, Ellen enjoys listening to live music, traveling to far-flung places, drinking loads of coffee, going for runs and spending time with her husband in Brooklyn.
Paul Yoo
Pastoral Resident
Paul Yoo started working at Redeemer West Side in September 2019 as our Pastoral Resident. In his role, he'll be leading our church's efforts to better engage and serve our neighborhood through mercy and justice. He sees this initial stage as a season of listening and building relationships. "I'm meeting with lots of different people, both in the church and in the community, to listen for the burdens, pains, passions and dreams of our community," he explains. "Our hope is to see our church members actively pouring their lives out for the good of the city."
Paul went to undergrad at Columbia University and received his M.Div at Westminster Theological Seminary in Philadelphia. "Jesus radically invaded and upended my life in college, and I sensed a strong calling to ministry," he says. Following God's call took him to plant a church in Sydney, Australia. "It was probably the hardest thing we've ever done - immigrating to a new country while planting a church with no money. But it was marked with an unmistakable sense of the Lord's sweetness and grace, and a beautiful church was birthed." Now in New York City, he senses that God is doing something here. "I'm both terrified and thrilled to be a part of it at such a time as this."

He and his wife, Jamie, enjoy regular long walks in beautiful spaces, which has been a long ritual in their marriage. "I love walking, jogging, or biking through Central Park with my wife. It's nice to watch the seasons change as you visit the park week after week." He also enjoys reading, discovering new wines and cafes, and trying to be a fan of the New York Knicks.